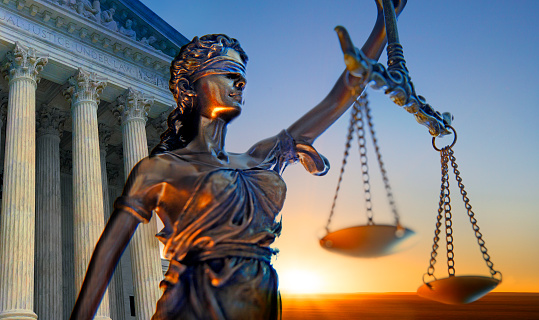 Hymn
Bible reading
Ezekiel 18:1-4, 25-end. 
18 Then another message came to me from the Lord: 2 "Why do you quote this proverb concerning the land of Israel: 'The parents have eaten sour grapes, but their children's mouths pucker at the taste'? 3 As surely as I live, says the Sovereign Lord, you will not quote this proverb anymore in Israel. 4 For all people are mine to judge—both parents and children alike. And this is my rule: The person who sins is the one who will die…
 25 "Yet you say, 'The Lord isn't doing what's right!' Listen to me, O people of Israel. Am I the one not doing what's right, or is it you? 26 When righteous people turn from their righteous behavior and start doing sinful things, they will die for it. Yes, they will die because of their sinful deeds. 27 And if wicked people turn from their wickedness, obey the law, and do what is just and right, they will save their lives. 28 They will live because they thought it over and decided to turn from their sins. Such people will not die. 29 And yet the people of Israel keep saying, 'The Lord isn't doing what's right!' O people of Israel, it is you who are not doing what's right, not I.
30 "Therefore, I will judge each of you, O people of Israel, according to your actions, says the Sovereign Lord. Repent, and turn from your sins. Don't let them destroy you! 31 Put all your rebellion behind you, and find yourselves a new heart and a new spirit. For why should you die, O people of Israel? 32 I don't want you to die, says the Sovereign Lord. Turn back and live!
Homily
Both of today's readings are a bit heavy. Our reading from Ezekiel talking about judgement each according to their actions and our Gospel reading which speaks of Jesus being aware he will be betrayed. Its all a bit heavy going, so why are the people who write the liturgy encouraging us to think about these things?
Well I think firstly the principle to underline is that God is a just God. Note that in our Ezekiel reading there is a punishment for doing "sinful things" but also that those who stop doing those things turn around and start behaving well, will save themselves. In other words, it is proportionate and merciful. Why is there judgement though you may say? I find it helpful to think of judgement as being about the fairness of God. Its always hard if we think about it relating to ourselves or for small things but what about the big things? Surely if someone mugs another person and gets away with it you would like to think they would face the consequences one day, but also that if they were sorry and made amends that they could be forgiven. I think this is a bit like that.
Over the summer I started reading the bible in a year. I am now into Deuteronomy, but one of the things I noticed from all the laws in Leviticus for example, is that they are all about proportionality. If someone steals your goat, you should get a goat back, but if you go and kill them and their family for stealing your goat that is disproportionate and would be sinful. In a part of the world and at a time when people made their own justice this was hugely important to stop things escalating out of all proportion. If we can trust that God ultimately is judge over all we can leave our injustices to God to resolve fairly rather than resorting to our own justice.
Judgement isn't very fashionable to talk about, but it is important, as anyone who has been a victim of crime or some other injustice will know. We cry out for the right thing to happen. It doesn't change it but knowing that there are consequences to our actions gives the victim some comfort. Then we turn to look at the other side of this, which is that God forgives the person who is repentant. This isn't dispassionate justice metered out, rather it is compassionate justice edged with mercy and forgiveness. In other words when we screw up and get things wrong God gives us every chance to put things right again.
As we reflect on this and we remember the mercy of God towards us, it is perhaps helpful to use it a prompt to pray for all those things that are unjust in our world. The problems which we as individuals have very little say over, but which we can entrust to God, remembering that God is a God of mercy as well as justice, of Judgement as well as compassion.
Prayers
As we take time to pray and draw to mind those ways we too have sinned you might find this short liturgy helpful. As we remember God's mercy towards us then we can turn to asking God to help us be merciful towards others. After praying through this liturgy you might find it useful to spend a short time in prayer, praying for those you struggle to forgive, or praying for justice in the world.
The Lord is full of compassion and mercy,
All slow to anger and of great kindness.
He has not dealt with us according to our sins,
All nor rewarded us according to our wickedness.
For as the heavens are high above the earth,
All so great is his mercy upon those who fear him.
Silence is kept for reflection.
All Holy God,
holy and strong,
holy and immortal,
have mercy upon us.
As far as the east is from the west,
All so far has he set our sins from us.
As a father has compassion on his children,
All so is the Lord merciful towards those who fear him.
Bless the Lord, O my soul,
All and all that is within me bless his holy name.
Bless the Lord, O my soul,
All   and forget not all his benefits.
Hymn